Sorry UK, this is not good enough.
Thousands of lorry drivers waiting to cross the English Channel to France are spending Christmas Day in their cabs in Kent.
Hundreds of military personnel have been deployed to help clear the backlog of about 5,000 lorries, which are waiting at Manston Airport.
Drivers are allowed to travel on the condition they test negative for Covid-19 before boarding a train or ferry.
Traffic has started moving through the Port of Dover.
France closed its border after the UK warned of a fast-spreading variant of coronavirus but ended its ban on Wednesday, providing people tested negative before travelling.
More than 700 hauliers have been cleared for departure since France reopened its border.
But about 5,000 remain unable to get home and are waiting at Manston Airport, on a closed section of the M20, and in Dover.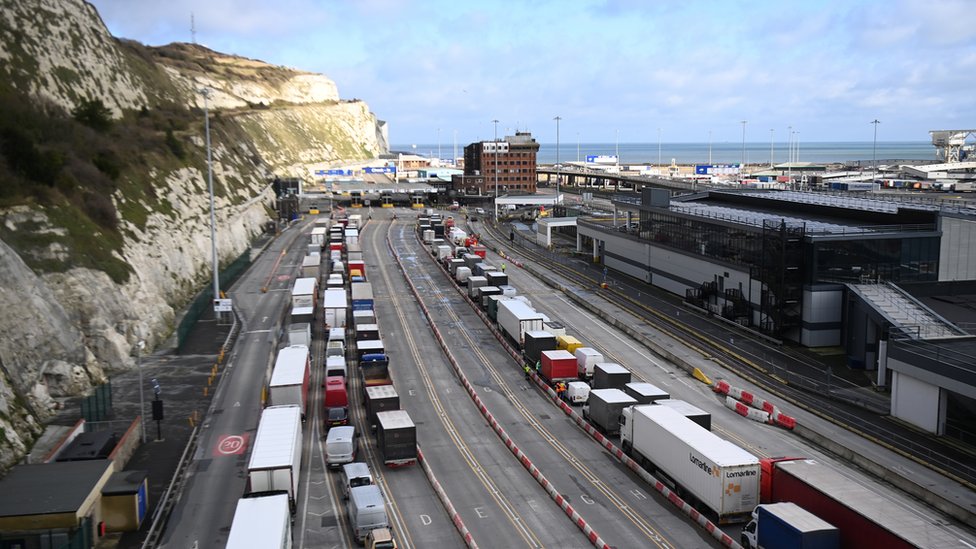 French firefighters have been supporting the testing effort, and a group of Polish medics was deployed to the UK on Thursday to help test drivers. the Polish news website TVN24 has reported.
Some lorry drivers have already spent nearly a week stranded following the closure of the border on Sunday.
Transport Secretary Grant Shapps said: "We need to get the situation in Kent, caused by the French government's sudden imposition of Covid restrictions, resolved as soon as possible.
"I know it's been hard for many drivers cooped up in their cabs at this precious time of year, but I assure them that we are doing our utmost to get them home."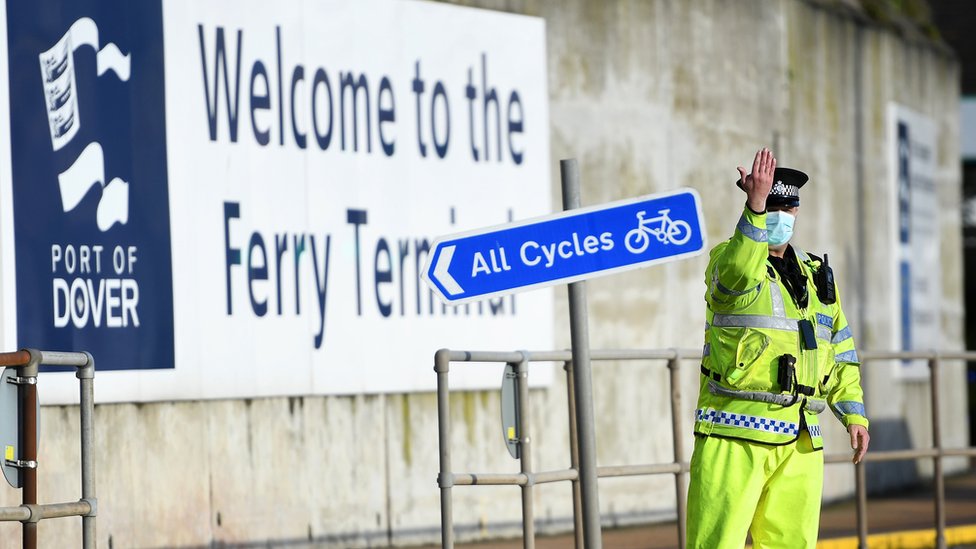 The Department for Transport (DfT) said all but three of the 2,367 coronavirus tests carried out on the lorry drivers had come back negative.
The government said catering vans were providing hot food and drinks to stranded hauliers at Manston, with Kent Council and volunteer groups providing refreshments to those stuck on the M20.
Southeastern Railway and Network Rail arranged for food to be delivered to lorry drivers stuck in Operation Stack on the M20.
Seven trains carrying crates of food for the hauliers have left London in the past 48 hours, with the Salvation Army distributing the items.
There are more than 250 toilets at Manston, with a further 32 portable toilets added to existing facilities already along the M20.
A Port of Dover spokesman said ferry services had run throughout Christmas Eve night and would continue on Christmas Day to help ease congestion.
Duncan Buchanan, from the Road Haulage Association, said: "The most reassuring thing is that food is getting through at Manston, and I have to say a big thank you to everyone who volunteered to help."
Again, this is not good enough UK!!!